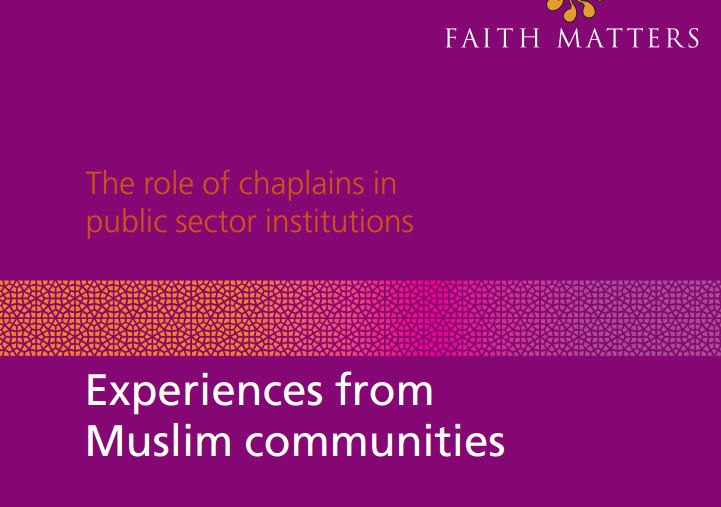 Muslim Chaplaincy – Providing Pastoral Care
Faith Matters was commissioned by the Department of Communities and Local Government to undertake a review of chaplaincy services within Muslim communities in the United Kingdom. Faith Matters undertook a detailed review of organisations, chaplaincy training providers and Muslim theological institutions in order to find out about the developing profession of chaplaincy for Muslim communities. The detailed findings of a year long work can be found through this report and it outlines the development of pastoral services within different sectors:
DCLG commissioned Faith Matters to promote and show good practice within different sectors who were employing Muslim chaplains. A generic guideline on standards for the recruitment of Muslim chaplains was produced for those sectors and institutions who may require such a resource.
The guidelines could not be more prescient than it is now. Chaplaincy development with Muslim chaplains is developing and guidelines on good practice can only support chaplaincy development. Some sectors in the UK are well developed in the provision of Muslim chaplaincy whilst others are not so well developed and the guidelines would also promote existing best practice.