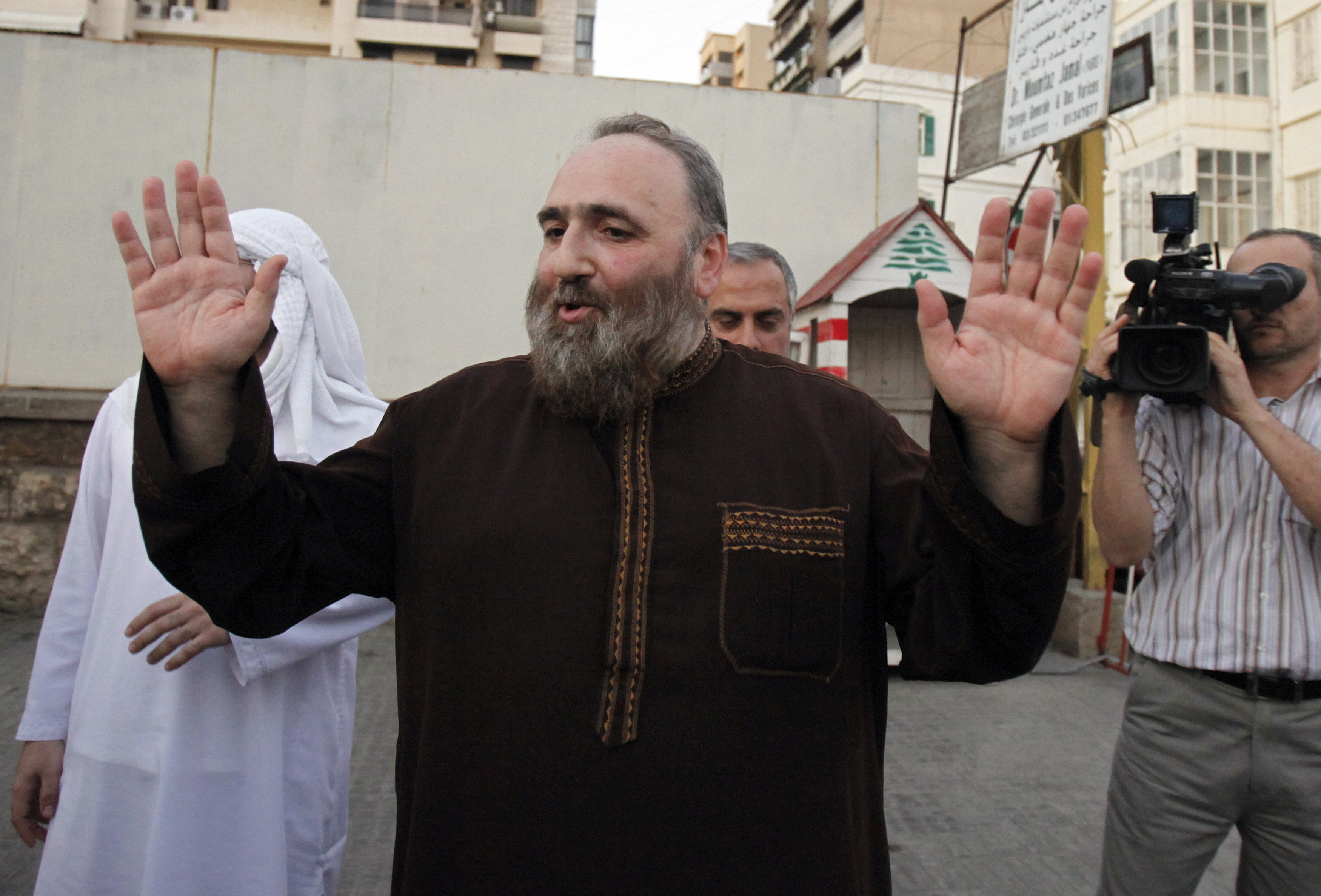 Former Postman Spared Jail Over Terror-Related Online Videos
A former postman who set up YouTube channels of speeches given by an extremist Islamist preacher and who sent a letter to one of the killers of murdered soldier Lee Rigby has been spared jail.
Sajid Idris, from Cardiff, was described as a "devotee" of firebrand cleric Omar Bakri Mohammed, known as OBM, who ran the radical group Al-Muhajiroun and who is banned from the UK.
Idris, a 36-year-old father from Splott in the Welsh capital, had been due to go on trial on Monday, but changed his plea.
He admitted uploading speeches by OBM to four different YouTube channels.
He was sentenced to 21 months, suspended for two years, after pleading guilty to four charges of distributing a terrorist publication, contrary to the Terrorism Act 2006.
The charges were dated between November 1, 2013 and December 4, 2014.
A search of Idris' address in 2014, at that time in Grangetown, uncovered a special delivery letter sent to Michael Adebolajo, one of the killers of Fusilier Rigby who was murdered near Woolwich Barracks in south-east London in May 2013.
Officers also discovered old business cards for radical preacher Anjem Choudary, and, in the attic, a banner saying "Sharia 4 Europe".
The YouTube videos, which were mainly audio-only recordings, discussed things such as the establishment of an Islamic caliphate, and told listeners they should oppose democracy, freedom of speech and freedom of religion.
His Honour Judge Paul Dodgson said: "There is no doubt when one looks at the contents of these four channels, represented by the four counts, that you and those like you were at that time inciting others within our country to perform acts of violence for terrorist purposes.
"You lived in our society and yet it was a society which you were encouraging others to fight and obliterate."
A bearded and shaven-headed Idris appeared to quietly mutter to himself as the sentence was passed at Kingston Crown Court.
But the judge said the fact the YouTube videos did not have accompanying graphic images, and that they were set in the context of the publication of religious beliefs, meant the offending was "at the lower end" of the range.
He said: "These were not videos designed solely to recruit terrorists, but rather were speeches encouraging the listener to follow a religion, a consequence of that being perhaps the need to fight and engage in violence."
He added that a series of factors, including Idris' lack of previous convictions, his guilty plea, and that his bail was cancelled in 2015 after his initial arrest all went some way to reducing his sentence.
He said: "I cannot be satisfied that you pose a present danger to the public."
He added that in this case there is "a realistic prospect of rehabilitation" and acknowledged the negative effect a jail term could have on Idris' young daughter and the tragedy the family had experienced following the death of their 11-month-old son.
A charge against Idris' wife Sadia Malik, 38, of distributing a terrorist publication was dropped.
Detective Superintendent Jim Hall, from Wales Extremism and Counter Terrorism Unit, which, alongside Counter Terrorism Police North East, arrested Idris in 2017, appealed to people to continue to be vigilant and report anything they were concerned about when it came to suspected terrorism.
He said: "Nobody is better placed to detect something that is out of place in their communities than the people living in them. To effectively combat the terrorism threat, the police, businesses, Government and the general public need to work together."
Detective Chief Superintendent Martin Snowden, head of Counter Terrorism Policing North East, said: "Those operating online should know that they are not anonymous and can expect to be prosecuted if they are involved in this type of activity.
"Tackling extremist material is an essential part of protecting the public and preventing offences that may incite or encourage acts of terrorism."