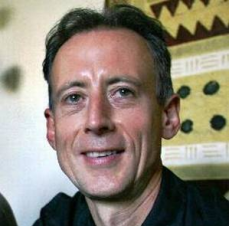 Peter Tatchell
Peter Tatchell has been campaigning for human rights, democracy, LGBT freedom and global justice since 1967.
He is a member of the queer human rights group OutRage!, and the left-wing of the Green Party.
Through the Peter Tatchell Foundation, he campaigns for human rights in Britain and internationally.
A summary of his motives, morality and methods is here:
https://www.petertatchell.net/biography/motives.htm
Peter's key political inspirations are Mahatma Gandhi, Sylvia Pankurst, Martin Luther King and, to some extent, Malcolm X and Rosa Luxemberg. He has adapted many of their methods to his contemporary non-violent struggle for human rights – and invented a few of his own.
A detailed description of the history and political activism of Peter Tatchell can be found HERE.