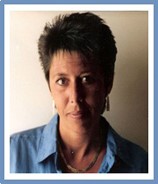 Sally Becker
Sally's work as a humanitarian has been well-documented, especially during the Bosnian conflict, where she crossed front lines to rescue injured children from besieged areas. Amidst the carnage and the chaos, she negotiated ceasefires in areas where others had failed and her evacuation missions helped save hundreds of lives.
In 2008 Sally became a Goodwill Ambassador for Children of Peace, a British based charity dedicated to building friendship trust and reconciliation between Israeli and Palestinian Children. In 2012 Sally carried the Olympic Flag for Peace and Justice alongside Mohammed Ali at the Opening Ceremony of the London Olympic Games.
Sally is the Founder and Chair of Road to Peace and has spent the past four years helping to facilitate medical treatment for sick and injured children in Syria and Iraq. In 2019 she founded Save a Child and is in the process of building a digital platform connecting field clinicians in areas of conflict with Paediatric Specialists across the globe.
Sally has received several awards including the Ross McWhirter Award for Bravery, Unsung Heroes-Celebrity Guild of Great Britain, Variety Club of great Britain award for Bravery and Woman of the Year-Blue Drop Group, Sicily.