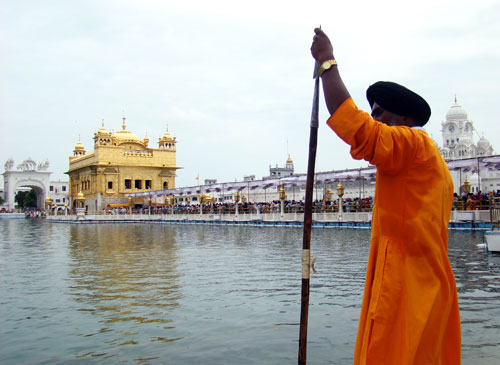 Cohesive Communities
Working Towards Bridging Divides Between Sikh and Muslim Communities
Confronting Regional Barriers and Divisions Between Sikh and Muslim Communities Through Conflict Resolution Programmes at Corymeela
This project was completed on the 2nd of September 2008 and full details of the project are listed in the introduction below. This was a particularly tough project that roused passions particularly within the young male Sikh participants and it brought to the forefront the kinds of areas of tension that exist. This project is the first national programme of it's kind and attempted to look at the localised areas of tensions, which if not addressed, will link up and become national flashpoints. This is partly because the Internet provides the medium to spread these tensions which need to be contextualised.
The full report on this programme is attached here for your information and we hope that it may be used as a resource to develop cohesion and to look at divergent dialogues.
Introduction
The Cohesive Communities programme is primarily targeted towards Sikh and Muslim communities within the UK and will target a variety of groups such as students, religious and organisational leaders and individuals involved in the political life of this country.
Cohesive Communities will involve taking groups of 20 members of each faith community from each of the vocational groups outlined to Corymeela in Northern Ireland and which has been involved in conflict resolution over the last 40 years. Corymeela staff have helped to create spaces where people of diverse backgrounds can come and meet each other and where there is an atmosphere of trust and acceptance and where differences can be acknowledged, explored and accepted. It is a site to develop community cohesion through conflict resolution.
Corymeela has made a sustainable difference to community relations and reconciliation work over the last 40 years and many of the people involved in reconciliation at Corymeela are now active throughout Northern Ireland .

Background to Cohesive Communities
This project has come about due to previous and continuing tensions between members of the Muslim and Sikh communities. These tensions include:
• Breakdowns in community relations in areas like Derby between Sikh and Muslim communities
Sikh community members feeling vulnerable to attack because they 'look Muslim.'
Continued tensions between the two communities and especially between young people
Issues around the 'Bezhti' play and the impact that this had on community and race relations
Attacks on Sikhs by people thought to be Muslims
Lack of employment and progression opportunities for members of both communities
Stories of alleged forced conversions.
Further information that has led to this project includes the fact that there have been serious incidences of youth violence between Sikh and Muslim communities starting in 1996 within the Slough area of London .
In Derby 2001, tensions between Sikhs and Muslims worsened following September 11, as rumours spread that Al-Muhajiroun members were active in the area distributing anti-Sikh leaflets. A hoax letter, which had been circulating on the internet for some years and aimed at fomenting Sikh-Muslim conflict, inflamed the Sikh community when it was allegedly distributed in Normanton Road , the heart of Derby 's Asian community. There was talk of a boycott of Muslim shops and angry meetings were held at the Gurdwara. With many Sikhs having already moved out of the Normanton area to Derby 's suburbs, those who remained felt vulnerable and outnumbered.
These are therefore some examples of underlying tensions between both communities and this project aims to tackle some of these by bringing groups of Muslims and Sikhs together within a comfortable and neutral environment which has decades of experience of working through community tensions and problems. It is also interesting to note that the tensions become more acute on national days like the Independence days of Pakistan and India and on the anniversary of the invasion of the Golden Temple in Amritsar in the early 1980's.
Aim of Cohesive Communities
The aim of the project is to facilitate a platform through which much needed discussion and dialogue can take place between key British Muslim and Sikh community and organisational leaders, students, religious leaders and up and coming politicians.
Objectives
To provide a platform in Corymeela through which dialogue and discussions can take place between key members of the Sikh and Muslim communities in the UK . There will be five key areas from which participants will be picked and these include London (Southall, Slough and Hillingdon), Derby , Coventry , Birmingham and Wolverhampton.
To engage with students, organisational heads, community and religious leaders and up and coming politicians from both communities. The primary focus of the programme will be to engage with as many Muslim and Sikh youth and student groups as possible.
To develop a work programme that enhances continued contact with both communities and which lays down the basis for a strategy to counter-act those that prey on divisions and on fomenting extremism within both communities. The strategy will also have a key section that includes youth and student groups and work that may be conducted on university campuses.
To help to break down stereotypes and barriers that have built up over time between British Muslim and Sikh communities.
To work towards the production of a tool kit that can be used to provide frameworks to reducing tensions between both communities. This will include sections on combating myths, national and local contacts etc
To produce a web-site that specifically facilitates contact with members from both communities.
To utilise other good practice being conducted between groups and to introduce that within the project.
To create community cohesion champions between Muslim and Sikh communities throughout the UK.