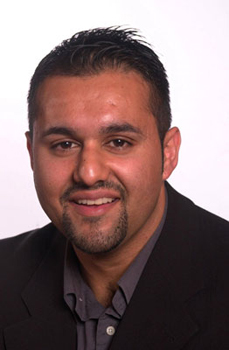 Director's Report – Fiyaz Mughal OBE FCMI
The period of January 2011 – December 2011 has seen a number of activities undertaken by Faith Matters with respect to four key areas. Our work in interfaith, conflict resolution, community cohesion / integration and preventing extremism has grown and engaged with larger sets of communities in the UK and within countries like Pakistan.
In Pakistan, we have been involved with work that has included utilising mobile telephony to counter extremist messaging and the work has concentrated in key regions in Pakistan where populations have been vulnerable to extremist messages in the country. Our work during this year involved sending millions of SMS messages to communities so that they can reject extremist narratives and to ensure good community engagement in Pakistan. Furthermore, our office in Lahore has gone from strength to strength and we are also working towards our first capital build project in Jajuki, close to Islamabad, an area which has no social service provision whatsoever. We believe that the people of Pakistan deserve better!
Faith Matters also completed three very successful publications that included the 'Our Faiths and Our Shared Futures booklets' and these were distributed within schools in Derby and the London Boroughs of Haringey, Enfield and Barnet. We reached out to over 1,000 young people in schools through this work and we will continue to promote the strength of diversity, the need to respect human life and dignity and working with different communities. Diversity is the strength of the UK and we believe that this needs to be protected in the social sphere.
Faith Matters has also been involved in a range of international intercultural exchange programmes and was involved in student exchanges with Egypt during the March 2011 Tahrir Square uprisings and with Jordan, Palestine and the Lebanon. Faith Matters also took a group of young people from the UK to the Lebanon and to Palestine as part of the exchange and the group visited sites such as Jerusalem, Hebron, Nablus, Haifa, Nazareth, Byblos, Beirut, Beiteddine and many other famous and historical sites.
During November and December 2011, Faith Matters started to set up the infrastructure for a national programme on Measuring anti-Muslim Attacks (MAMA). The TELL MAMA campaign will start in February 2012 and will provide support services to victims of anti-Muslim attacks whilst also ensuring that details of the attacks are logged and mapped. By logging and mapping such attacks we hope to inform authorities about cluster areas where attacks may be high and ensure that co-ordinated action can be taken locally to ensure that ALL local residents are safe. This programme is not about giving Muslims 'extra preferential' treatment. It is about ensuring that they should not be attacked just because of their faith and any person and community is entitled to this protection. We strongly believe that no individual in the UK should feel fear because of who they are in terms of their identities and we are proud to be playing a role in this work.

Founder and Director of Faith Matters, December 2011