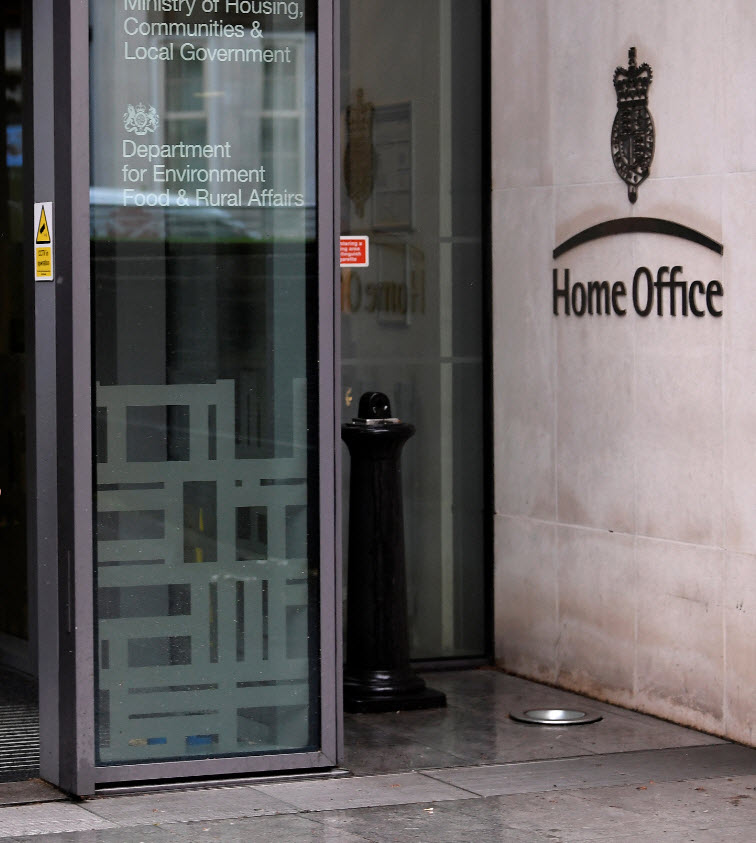 Home Office confirms environmentalists referred to anti-terror programme
Environmental campaigners have been referred to the Home Office's anti-terror Prevent programme amid fears they may become radicalised, it has emerged.
Data obtained by The Times newspaper under Freedom of Information laws found at least 45 activists were referred to Prevent over alleged environmental extremism between April 2016 and March last year.
The figures come at a time of increased global focus on climate change and environmental issues, with activists such as Extinction Rebellion orchestrating synchronised mass protests around the world.
The prominence of teenage campaigner Greta Thunberg has also helped raised the profile of green causes.
The data does not contain information on whether any of those referred to Prevent were aligned to any particular cause or organisation, and the Home Office said the "vast majority" of cases were closed with no further action.
A Home Office spokesman said: "Prevent is about safeguarding people at risk from being drawn into all forms of terrorism, rather than targeting a particular ideology.
"Activists engaged in peaceful protest for environmental or other causes are not extremists.
"All referrals to Prevent are carefully assessed – if an individual does not meet the threshold, the case is immediately closed."
The strategy, launched in 2003, is one strand of the Government's multi-pronged national counter-terrorism programme.
It relies on tip-offs from members of the public, schools and other organisations in identifying those who may be at risk of becoming radicalised to commit acts of terrorism.
In the vast majority of cases, the person identified will either leave the process requiring no further action, or will be signposted to other services.
When authorities conclude there is a risk that the person could be drawn into terrorism, they can be supported through another scheme known as Channel.
Prevent has also been criticised for its impact on free speech, placing an additional burden on teaching staff, and has been described as being heavy-handed in its approach.
Allan Hogarth, head of advocacy and programmes at charity Amnesty UK, said the referral of environmental activists was "deeply concerning".
He said: "The Government must respect the rights of those peacefully protesting and ensure that the voices of those demanding action on tackling the climate crisis can be heard without fear of being labelled 'extremists'.
"Under the guise of Prevent and the incredibly vague definition of 'extremism' the Government has been able to profile, use surveillance, compile data and infringe on the personal freedoms of many individuals and minority communities.
"This cannot go on."
Green Party peer Baroness Jenny Jones said: "The use of Prevent to deal with social campaigners and environmentalists shows that the Home Office and politicians need to urgently define domestic extremism and give the police a tight legal definition that they have to stick to.
"I want the police to be focused on dealing with serious crimes, rather than chasing round after people who are peacefully taking part in the democratic process."
Last summer the Government ordered a review into the programme, which is due to report back to Parliament later this year.