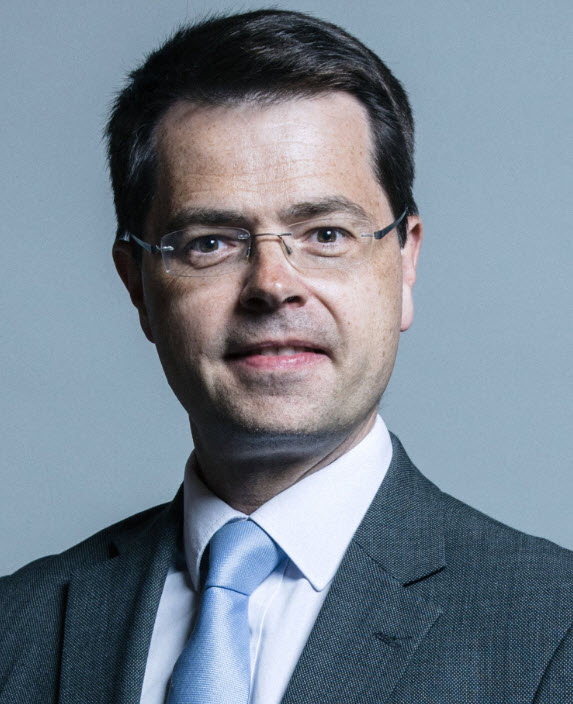 Security minister calls for social media companies to tackle radicalisation
Social media companies such as Facebook must help tackle online radicalisation to combat the threat of far-right terrorism, a Home Office minister has said.
Security Minister James Brokenshire said the Government should work with tech firms to slow the spread of misinformation online with the upcoming Online Harms legislation aiming to put a duty of care into law.
He told an online RUSI event "twisted perversions of the truth" can take young people vulnerable to radicalisation down a "potential pathway to violence".
He said: "Of course, investigations by the police and security services are central to their counterterrorism efforts, but a friend or relative or a colleague will often be best placed to spot some of these warning signs and vulnerabilities, at an early stage.
"We also expect social media companies to play a role in identifying and flagging both illegal glorification content, and the potential terrorist grooming of vulnerable individuals.
"That is why we are so concerned when companies like Facebook, take a unilateral decision to apply end-to-end encryption, in a way that wholly precludes any access to the content of users messages.
"These companies must continue to take responsibility in tackling illegal behaviour.
"And we remain committed to working with them to ensure we continue to protect the public, without compromising user privacy.
"And the threat from the far right provides further significance to the need to be vigilant to the ways in which the online space can be misused for radicalisation."
Facebook has previously announced plans to fully encrypt communications in its Messenger app, as well as its Instagram Direct service, on top of WhatsApp, which is already encrypted, meaning no-one apart from the sender and recipient can read or modify messages.
The social network has said the changes are designed to improve user privacy on all of its platforms, but law enforcement agencies fear the move will have a devastating impact on their ability to target paedophiles and protect children online.
Mr Brokenshire's speech on Thursday came as official figures revealed there were a total of 6,287 referrals to the Government's Prevent anti-radicalisation programme between April 2019 and March 2020, up 10% from a record low of 5,737 the previous year.
He said, along with Prevent referrals, authorities must also look at "external factors… that we can and will influence to be able to challenge those false and fake news stories that some will use to justify some sort of narrative, or ideology".
Earlier this month, the head of UK counter terrorism policing Neil Basu said right-wing extremism is the fastest growing threat, with younger people particularly vulnerable to the ideology.
Ten out of the 12 under-18s who were arrested for terrorism last year were linked to extreme right-wing beliefs, police figures show, with around 20% of all terrorism arrests in the year to June 30 2020 linked to the ideology.
Mr Basu said Islamist terrorism remains the greatest threat, accounting for up to 80% of his workload, while right-wing extremism has grown from 6% to 10% in the past few years
---
Read More: Younger teenagers being drawn in by right wing extremism