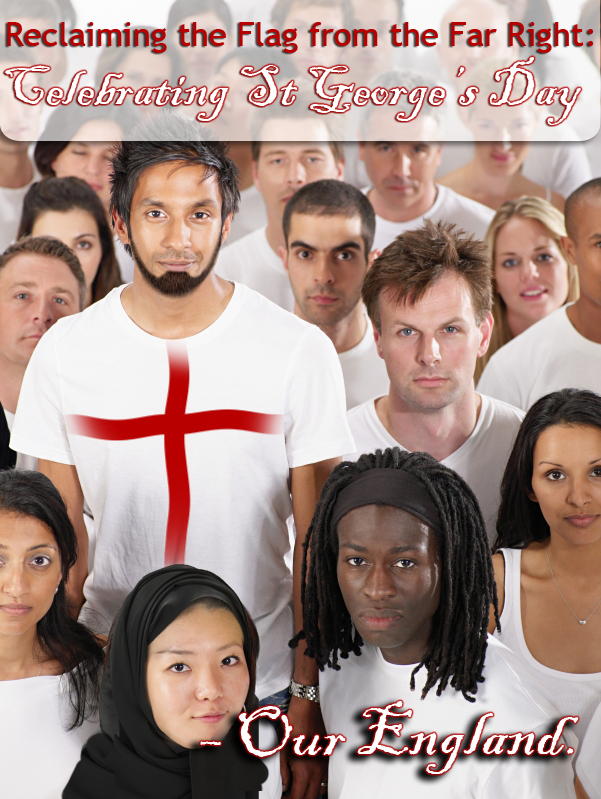 St George's Day 23rd of April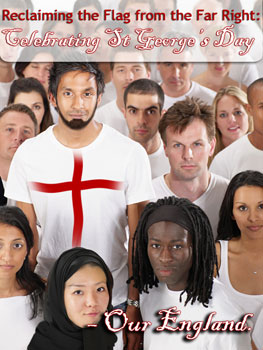 St George's Day 23rd of April
For people of faith and no faith, there are some things that bind us to the places in which we live and to the people that we see and meet around us. Traditions, festivities, national occasions and local gatherings all give us the feeling that we are communities within communities and that we are bound to others sharing the same space.
Faith Matters celebrates the fact that shared events can develop a sense of shared experiences and mutual understanding. As the 23rd of April draws near, occasions like St George's Day can bring together people of different races, social classes and religions to share in the pride that we feel with our neighbours and our friends; a pride that is based on the fact that local communities make a nation and the actions that each one of us perpetrate, have impacts on others. We hope that St George's Day is seen as a day when people who may not have spoken to each other take the time to reach out and greet each other and that in the future just checking up on that neighbour or resident is something that comes naturally. Such a day is therefore about reaching out and also about reclaiming St George's Day from the Far Right that have sullied this day for far too long. No longer can this day be associated with the purveyors of hate who seek to hate because of the basis of a person's race or their religion. Such groups have no part to play in our society and they are a threat to our nation and what we stand for: fairness, hard work, the protection of human rights and justice based on the rule of law. In each one of these areas, such Far Right groups fall short!
So from Palestine where St George's Day is celebrated in the Monastery of Saint George in Al-Khader near Bethlehem, to Beirut in the Lebanon and to the shores of England, let us all stand up for a future that is based on valuing the sanctity of life, developing mutual understanding and in reinforcing a belief that we all matter, whether Jew, Muslim, Christian, Black, White, Asian, male or female. Our lives can make a difference and we simply matter!